Contact
Exchange Ministries
First Orlando Counseling Center
3125 Bruton Boulevard, Orlando, FL 32805 (GPS Address)
3000 South John Young Parkway, Orlando, FL 32805 (Mailing Address)
We meet in the First Orlando Counseling Center on Bruton Boulevard, which intersects with L.B. McLeod Road. It is close to John Young Parkway.  The GPS address is 3125 Bruton Boulevard, Orlando, FL 32805.

Times and Location: We meet from 6:30pm – 8:45pm in the First Baptist Orlando's Counseling Center.  Signs are posted near the entrance to the meeting room and kitchen.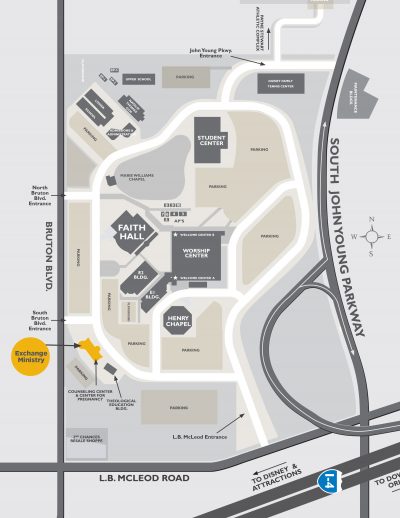 You may reach us at 888-993-8658 or exchangedirector@gmail.com.